Toronto's Little Real Estate Secret. And It Has Nothing To Do With Rising Real Estate Prices.
October 18, 2021
Are you thinking about purchasing a house in Toronto or the GTA? Congratulations!
As I'm sure you've noticed, the prices in the Toronto housing market have been climbing steadily since the pandemic and are expected to keep climbing.
Who would have thought that a global pandemic wouldn't curb housing prices? This isn't just happening in Toronto, and it's part of a Canada-wide trend of rising prices. 
In the last year alone, the aggregate price of a home in the GTA went up an incredible 17.9 % to an average of $1,075,900.
According to the National Bank of Canada, you currently need to have an annual household income of at least $178,499 to afford a "representative home" in the Toronto market.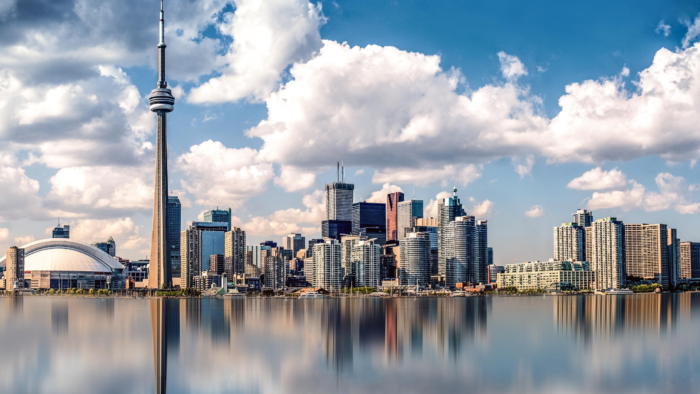 What does that mean for first-time homebuyers? First, it's going to be a long uphill battle to get into the market, unless, of course, you are considering buying a pre-construction condo, which is a great option!
Preconstruction condos are currently selling, with occupancy expected anywhere from next year to 2027. Why is this a benefit?
Firstly, you will be paying an average of $1300 a square foot, which gives you room to gain equity even before the unit is built.
Secondly, you have the option to resell the unit if you no longer want to live in it when it's ready for occupancy.
You get to pay the deposit in increments, making it affordable.
Nothing beats a fresh, brand new home.
You can design it to your taste.
You have the option of renting it out and using it as an investment property.
The number of condos under construction in the Greater Toronto Area hit a record 83,497 units — a 10 percent year-over-year increase.
Downtown Toronto accounts for about 44 percent of those units. The 905 communities, including Durham Region, Vaughan, and Brampton, are seeing 32 percent of that construction, which is a record high proportion for those areas.
The remaining 24 percent are being built in other Toronto neighbourhoods outside of the downtown area.
If you're wondering what the process is to buy a preconstruction, we've mapped out the process here for you.
Put down a deposit on the unit.
You must complete a unit reservation request form for the suite you prefer when you want to purchase a condo. More often than not, builders of a preconstruction condo require a deposit of 15 to 25 percent paid over a period of time. That being said, there is some flexibility when it comes to the payment schedule. The terms will differ depending on the project and developer.
No buyers Remorse. You get 10 days.
After you sign your contract, you still have time to decide whether or not you want to go through with the purchase of a preconstruction condo. During this time, you should have a lawyer review the agreement to make sure you understand all the terms and conditions.
In the event you do not want to purchase the unit, you must notify the builder in writing within ten calendar days of signing or else the contract becomes final.
Attend a PDI (pre-delivery inspection) before closing.
The inspection allows you to review the unit before you move in. The builder can demonstrate how the heating, plumbing, and ventilation in the unit works. If something is damaged, missing, or incomplete, that should be noted on the builder's PDI Form.
There is an interim occupancy period.
The interim occupancy is when the builder still owns the condo units, and your mortgage has not kicked in yet. During this time, you get the keys to your unit and will need to pay a monthly occupancy fee. It is a portion of the builder's expenses, such as property tax and utilities. The fee will vary, but it should be below the market rent.
Finalize Financing in Advanced
It's a good idea to figure out how you are financing your condo purchase about 120 days before the closing date. The closing date refers to when the building is officially registered as a condo corporation and your mortgage kicks in. You can pay the full amount without a mortgage if you have the funds transferred on the day of closing.
Closing costs.
You will have closing costs. The amounts will differ depending on a variety of factors and will include land transfer taxes, builders fees, legal and administrative fees.
You may get an HST rebate on condos in Ontario.
The price of a preconstruction condo is higher than advertised because it does not consider the HST rebate even if the buyer is eligible for it. The rebate is applicable for a buyer or an immediate family member who will live in the condo or if the buyer is an investor who will lease the unit to a tenant for at least one year.
You will pay monthly maintenance fees.
As you are planning out your budget, don't forget about the additional expenses you will be responsible for as a condo owner. Unlike a homeowner, you need to pay monthly fees for the maintenance of the condo. These are calculated by the square foot of your unit and take care of maintenance you don't have to.
Buying a condo is a great and affordable investment. If you have any questions about purchasing a pre-construction condo, get in touch with us today. 
You can call Sunny Sharma at 416-566-2850 or Kathleen Xie at 416-587-8381. We are more than happy to help you buy a unit in the GTA.